Covid-19 Coronavirus Disinfection Services
Icor has added to its fleet of airless sprayers a full set of chemical spray rigs for disinfection applications that can handle jobs as large as stadiums and arenas, locker rooms and gyms, down to small offices and waiting rooms. Our new fleet of airless sprayers allow us to disinfect large facilities at an extremely rapid rate compared to traditional disinfecting services. Each particular surface should be treated differently using the specifically designed disinfectant.
Icor Disinfection Services
Icor has been providing technical services to the South Florida territory since 1997. From audio video and broadcast engineering, to high elevation technical installations, maintenance and repairs. We have a full inventory of commercial equipment that spans from every sort of welding both electric and gas, hydraulic presses, milling machines, compressors, high volume pumps, compressed air and airless spraying apparatuses. These are the tools needed to perform the work that is required for our clients needs.
A Better Method for Applying Disinfectant
Applying disinfectant using an airless disinfectant sprayer is more efficient and effective than spray-and-wipe methods. Airless sprayers provide effective disinfecting by completely coating surfaces to meet required dwell times. Spray-and-wipe methods are not only inefficient, but also ineffective at providing proper dwell times and complete coverage of disinfectant.
Hard surfaces can be porous or non porous therefore its is important to use the specific disinfectant designed for such surfaces. First step is to contact us to schedule a site visit so that we can identity all of the surfaces such as flooring, walls, counters, railings and so forth. This way we can properly estimate how many gallons are required to complete the job per manufacturers guidelines with guaranteed results. Each particular disinfectant has what is called a dwell time. This is the time required to remain damp or wet to successfully kill any and all targets.
HBV (Hepatitis B Virus), HIV-1 (AIDS Virus), Herpes simplex Type 2 and Influenza A3/Hong Kong viruses, and a broad range of antibiotic-resistant bacteria, norovirus, canine parvovirus and blood borne pathogens. Today due to the Pandemic, the goal is to disinfect HUMAN CORONA-VIRUSSARS-COV-2*NORO-VIRUS. We are ready for your call to schedule a site measuring survey while inventorying your surfaces to disinfect.
Coronavirus (COVID-19) is still novel. Our Coronavirus disinfecting team continually checks with the Centers for Disease Control & Prevention (CDC) for up-to-date solutions and we utilize CDC approved and EPA registered disinfectants. Our technical staff have been trained on the proper use of Personal Protective Equipment and we show up with the utmost professionalism and responsibility.
Disinfectants are available with deodorizer and neutral formulas.
305 507 9993 Ext:702
COVID@icorintl.com
---
WHAT IS A ONE-STEP DISINFECTANT?A one-step disinfectant has been verified by the EPA to be effective against named organisms in the presence of 5% blood serum solution. These products generally do not require pre-cleaning in order to disinfect a hard surface as long as dwell time is observed.
WE HAVE ROOM FOR 20 NEW ACCOUNTS
Icor has been providing commercial disinfecting services to our long time commercial accounts here in South Florida.  Due to COVID19, we have been given permission by our administration to offer commercial grade disinfecting using CDC registered safe and friendly formulas that not only address COVID19 but also have been approved for killing pathogens such as common flu's.
Also kills microorganisms and infectious bacteria found on surfaces.  It kills HIV-AIDS Virus,

E-coli

, Staph Infection (S. Aureus), and Listeria Monocytogenes (Bacteria) and more.  Most often killing of these molds and bacteria will help with asthma, and respiratory issues associated with allergies.
All hospital grade chemicals manufactured in USA.
Disinfecting Applications
Food Service
Kitchens
Restaurants
Commercial Food Production
Transportation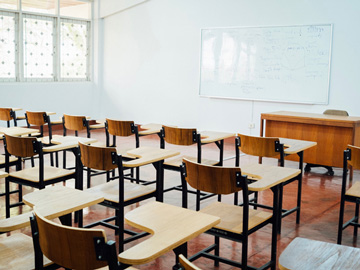 Education
Classrooms
Dormitories
Child Care
Hospitality
Hotels
Convention Centers
Cruises
Health Care
Hospitals
Clinics
Assisted Living
SPORTS COMPLEXES
Arenas
Stadiums
Ballparks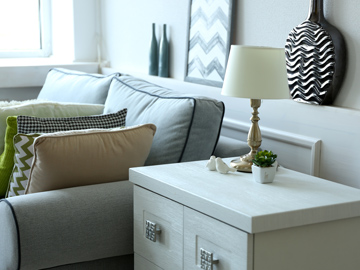 HOUSING
Apartments
Rentals
Senior Care
FITNESS FACILITIES
We had hired a disinfecting company who came in with a hand pump type back pack that was our first concern. The amount of spray that came out would no way cover our facility but we did not know what to look for.  We were forwarded a video online of a company performing disinfecting with real commercial pumps that probably put out more material in 1 minute than a back pack would in 30 minutes so we called them. They arrived promptly and work efficiently. They worked their way from the back to the front of our facility getting every square inch.  There is no way any virus or bacteria can survive that. Our owner decided to sign up for a monthly membership and we are very happy with the service.  It makes everyone comfortable to come into our facility and we tell everyone to use Icor disinfecting Services as well.

Lets face it. Times are changing.  We are now required to keep our student areas disinfected so we start with our locker rooms for Student Athletics.  Icor has the big equipment that is able to do large areas in the quickest possible time without missing any areas. The large fog that their machine sprays gets into the ceiling and over the top of cabinets and lockers without a problem.  The spray technician shows us a test with special strips that is rubbed on the mist that falls on all the surfaces. He compares it to a chart that indicates the strength of the hospital grade disinfectant being applied.   We notice the common smell of the locker rooms being neutralized so its definitely working. Our facility is currently adjusting out budgets to sign up for their monthly membership to take advantage of the discount structure. We are happy and I highly recommend this service.

Due to Covid19 my supervisor said get someone in here ASAP so we called a company. They did a great job but it took them  week to show up. When we called them again, they were too busy but we liked them. A friend forwarded me a post on Facebook so I called them up. They arrived next day and had a big pump machine nothing like the hand held wands the other company used. I was amazed when they started spraying I had to call all my co-workers to check this out.   I am sure that fog went under every product shelf island, chair, couch, table, nowhere to hide and within minutes it was safe to walk back in. All they ask is to remove any paper so the mist will not cause any papers to get damp and curl. Seems to be safe for anything else. We were reading the label of the hospital grade disinfectant and this stuff kills just about anything from Germs, bacteria, even mold? We were wondering if using this in the past would have lowered our potential for catching the flu last year. I guess we will find out this year because flu season is right around the corner. We signed up for the monthly package and fingers crossed we do not catch the flu.

We are an insurance agency that handles auto and property policies and we are open to the public.  Although most of us are family and we have been washing our hands and wearing masks, we have clients who need to come in to make changes to their accounts.  To make us all feel more at ease we were prompted to disinfect immediately.  We were referred to ICOR who normally handles larger commercial accounts but they have no problems doing small businesses. It took them 15 minutes to setup, roll out the hoses and plug in and away they went.  I am surprised that the poor spray tech did not get upset because my boss was asking so many questions, but he was courteous and eager to answer any questions. Normally they do commercial establishments but due to COVID19 they were adding more trucks to do residential properties on referral only.  So far myself and my boss signed up to do our houses in hopes to keep our family safe.
Contact us to today for a no cost disinfecting quotation.
305 507 9993 Ext 702
COVID@icorintl.com
Interim Guidance for Businesses and Employers to Plan and Respond to Coronavirus Disease 2019 (COVID-19) Click Here
According to the Occupational Safety and Health Administration (OSHA), most American workers will likely experience low (caution) or medium exposure risk levels at their job or place of employment (see
OSHA guidance for employers
for more information about job risk classifications).
Reduce Transmission Among Employees
Actively encourage sick employees to stay home:
Employees who have symptoms (i.e., fever, cough, or shortness of breath) should notify their supervisor and stay home.
Sick employees should follow CDC-recommended steps. Employees should not return to work until the criteria to discontinue home isolation are met, in consultation with healthcare providers and state and local health departments.
Employees who are well but who have a sick family member at home with COVID-19 should notify their supervisor and follow CDC recommended precautions.
Contact us today to book your site survey. COVID@icorintl.com or call us at 305 507 9993 Ext: 702
Resources for Information about Coronavirus (COVID-19)
Coronavirus – COVID 19 Pandemic Plan
OSHA's Guidance on Preparing Workplaces for COVID-19
CDC's Information Page for COVID-19
Latest news from the World Health Organization (WHO)
SARS-CoV-2 And COVID-19: What's The Difference?
Recommended PPE (Personal Protective Equipment
Recommendation for Using DISINFECTANTS
EPA's List N: Disinfectants for Use Against SARS-CoV-2
Disinfectants for Use Against SARS-CoV-2
EPA's Registered Antimicrobial Products for Use Against Novel Coronavirus SARS-CoV-2, the Cause of COVID-19
Emerging Viral Pathogen Guidance for Antimicrobial Pesticides
Report Reveals Effective Cleaning Solution for Newly Named Coronavirus
Unemployment Insurance Flexibilities During Covid-19 Outbreak
SBA to Provide Disaster Assistance Loans for Small Businesses Impacted by Coronavirus (COVID-19)
Healthy Schools and Colleges – COVID-19 Webinar Series